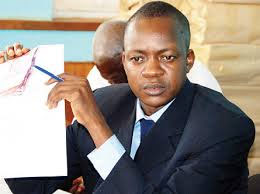 In a bid to reduce traffic congestion in Kampala, Kampala Capital City Authority (KCCA) has unveiled a master plan to introduce cable cars and construct flyovers.
According to KCCA spokesperson Peter Kaujju, the Old Taxi Park will be redeveloped into a multilevel transport terminal and parking tower.
KCCA has already secured a loan amounting to Sh.438 billion from World Bank to implement the projects.
The plan will see 136kms of roads reconstructed under the support of government and World Bank and also upscale bus operations in partnership with the private sector.
Work is expected to commence in July 2014.