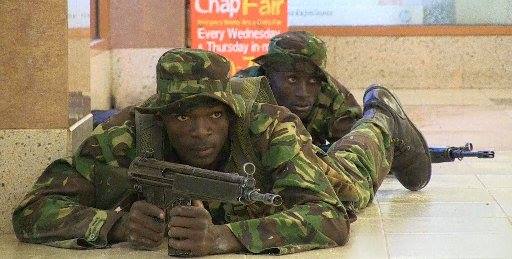 The death toll from the Kenyan siege now stands at 68 with more than 170 injured since the attack began on Saturday.
Between 10 and 15 attackers – thought to be militants from the Somali Al-Shabab movement – are still inside the Westgate shopping centre.
There have been reports of heavy and rapid bursts of fire this morning, in what is believed to be an intensified effort by the security forces to end the standoff.
Reporters at the scene say there has been fierce gun fire, lasting up to 15 minutes.
Kenyan President Uhuru Kenyatta has appealed for calm and said the terrorists would be defeated by the stand of unity.
"The way we lead our lives; in freedom, openness, unity and consideration for each other represents our victory over all those who wish us ill. We are as brave and invincible as the lions on our Coat of Arms," he said.
LIVE STREAM: Nairobi terror attack