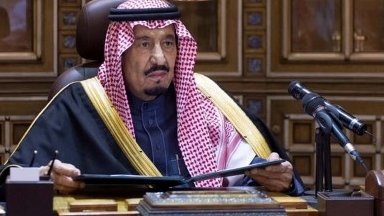 The Kibuli Muslim community has today held special prayers for the fallen Saudi King Abdullah bin Abdulaziz.
Some of the leaders including the 1st deputy Supreme Mufti Muhammad Kibatte and Sheik Obed Kamulegeya the head of the Sheiks' college have paid tribute to King Abudallah and hailed him for supporting education within the muslim community in Uganda.
Saudi Royal officials announced King Abdullah bin Abdulaziz's death this morning, weeks after he was admitted to hospital.
Abdullah, who had ruled since 2005 and was said to be aged about 90, had been suffering from a lung infection.
His 79-year-old half-brother, Salman, has been confirmed as the new king.
Within hours of his accession to the throne of the oil-rich kingdom, King Salman has vowed to maintain the same policies as his predecessors.