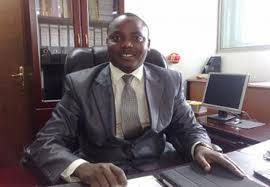 Women rights organizations are spitting fire.
The organizations want Youth State Minister, Ronald Kibuule transferred from the ministry of gender over his recent views on indecent dressing.
Kibuule said that women who dress in skimpy outfit have themselves to blame in case of rape and should be charged because they invite rapists.
At a joint news conference held this morning, over 20 women organizations demanded that the minister makes a public apology or they will begin collecting signatures to have him ensured.
The Program Coordinator, Center for Domestic Violence Prevention, Brenda Bagonza says they are also drafting a petition to parliament calling for action against the legislator.
Earlier, the speaker of parliament directed Kibuule to make a formal statement before parliament explaining the alleged utterances.
While addressing the youth in Ntungamo last week, Kibuule is quoted to have said that rape victims who are dressed indecently have themselves to blame and police should instead charge the victims with inviting the crime.
Speaking on KFM's D'Mighty Breakfast show this morning, Kibuule explained that though he does not advocate for rape, indecent dressing is one of the open invitations to rapists and other criminals.