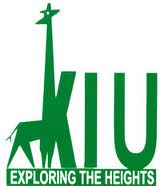 Kampala International University has acknowledged the anomalies in its PhD programs
Yesterday, the National Council for Higher Education rejected 66 PhDs of the university following reports that there were flaws in admission process of the students.
The council cited low quality examination, recruitment of non-qualified supervisors and examiners and non-adherence to the four year approved duration for the completion of the program.
Meanwhile a task force was instituted last year after the university awarded 44 of its students the highest education qualification.
Now the university has written to the National Council for High Education admitting to the anomalies which led to the cancellation of the PhD degrees.
The university's Vice Chancellor Kazenea Tibendelana says currently the university is studying the recommendation from the council and is yet to come up with solution to streamline the process of awarding standard degrees.
Similarly, the university is going to facilitate the affected students free of charge.
Tibendelana says they are committed to working together with the council.