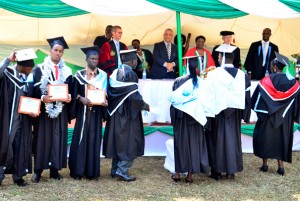 Over 800 students are today expected to graduate in different disciplines at Kyambogo University.
This is a bunch of students who missed out on graduation in February this year.
The university vice chancellor Prof. Eli Katunguka says over 1200 students have again missed graduation after failing to fulfill university requirements.
He says most these have failed to pay tuition fees while others have retakes.