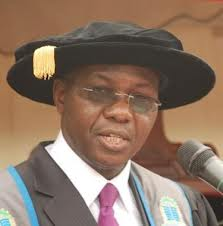 Kyambogo University Council has asked all staff members to return to work on Wednesday morning.
This is the resolution reached by the university council after a day- long meeting held at Silver Springs Hotel in Kampala.
The council has also handed back instruments of power to Prof. Isaiah Ndiege who has been on forced leave.
Speaking to the media shortly after the meeting, the council chairman Professor John Okedi said all lecturers are required to report to work unconditionally on Wednesday at 8:00am to avoid dragging students into such disagreements.
However the lecturers have vowed not to heed to the council's decision.
One of them Robert Ojambo says the staff will meet on Wednesday morning to re-enforce their earlier position.
The lecturers went on strike last week protesting Ndiege's return.
They accuse Ndiege of among other things; corruption and mismanagement of university affairs, claims he denies