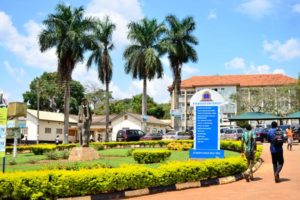 BY DAMALI MUKHAYE
Kyambogo University has revealed that it is going to start charging motorists that have been using the University roads to dodge traffic jam along the Jinja highway.
According to the University secretary Charles Okello, the university has started the renovation of major roads within the university which were dilapidated.
He says that upon completion of all these roads, all non-staff who have been using the roads to dodge the traffic jam will start paying a fee before accessing the roads.
He says that the University Council is going to sit and come up with a standard fee that will be paid by all non-staff motorists who will use the road.
Most Universities like Makerere and others have adopted electronic payment of parking fees and all vehicles that access the University have to pay between 1,000 and 2,000 shillings.