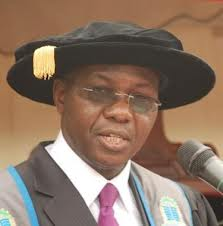 Business remains paralyzed at Kyambogo University.
The police remain heavily deployed and all offices remained closed after the lecturers went on strike this morning.
The lecturers are protesting the return of the Vice Chancellor Prof Omolo Ndiege whom they accuse of alleged mismanagement of the university affairs, which he denies
Ndiege had been sent on forced leave by the university council and only returned today following a court order that stayed the decision.
However, despite his triumphant entry, flanked by a number of students, Ndiege has been denied access to his office.
The University spokesperson Lawrence Madete says the keys to Ndiege's office have been handed to the police and it will take a council meeting to reopen it.
The lectures accuse the vice chancellor of among other things; corruption and mismanagement of the institutions' affairs and are demanding for his dismissal.