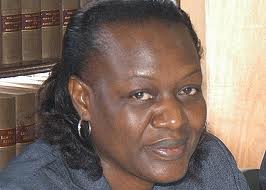 Six officials of Kyambogo University have been charged before the Anti-Corruption Court.
These include University Council Chairman, Prof John Okedi, former acting Vice Chancellor, Prof Okuda Asibo, and University Secretary Sam Okolimo among others.
The University Academics Chairman, Jackson Bethamah however did not turn up to plead to the charges.
The six have been charged with seven counts relating conflict of interest and disobeying orders from the Inspectorate of Government.
Prosecution led by Sidney Asubo alleges that on the 31st of October, the officials held meetings at Hotel Africana and voted to send the vice chancellor Prof Isaiah Omoro Ndiege on forced leave.
They are also alleged to have disobeyed the letter from the IGG staying disciplinary action against Prof Ndiege.
Six of the officials have denied the charges while appearing before Grade one magistrate Dorothy Lwanga.
Meanwhile, the court has issued a warrant of arrest against the University Academics Chairman, Jackson Bethamah.