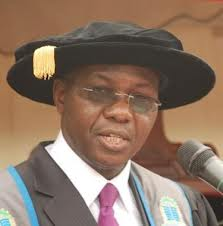 Kyambogo University lecturers have vowed to block Prof. Omolo Ndiege's return.
This has been resolved at a meeting called this morning to discuss their next course of action following a recent court ruling.
On Monday last week, the High Court in Nakawa ruled that the university council re-instatesProf. Isaiah Omolo Ndiege as the vice chancellor.
However, the chairman of the Kyambogo University Academic Staff Association Charles Kwesiga says they have re-affirmed their earlier position of laying down their tools if Ndiege returns and office.
Ndiege is accused of among other things mismanaging the university affairs, a claim he has often denied.
He was sent on forced leave last year by the university council, however, the court ruled that the decision to suspend Ndiege was made in haste and without full investigation.