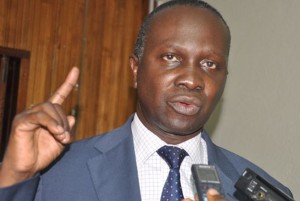 Members of Parliament on the Physical Infrastructure have today grilled the Ministry of Lands over allocation of land in wetlands.
Last week, Information Minister, Rose Namayanja announced government plans to cancel all land titles in wetland areas.
However, officials, among them Ephraim Biraro say encroachment on wetlands has risen, which could be a danger to conservation efforts.
Lands Minister, Daudi Migereko revealed that the ministry is working on modalities to establish what entails a wetland, adding that an atlas is being created to gazette wetland areas in the country.