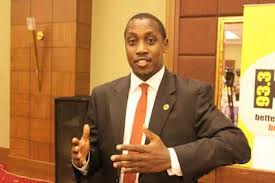 Western Youth MP, Gerald Karuhanga revealed plans to petition Parliament over the appointment of Justice Steven Kavuma as acting Chief Justice.
Addressing the media at Parliament, Karuhanga said Kavuma's appointment in acting capacity contravenes the Constitution and also creates a legal loophole in the judicial system.
The MP, who was accompanied by retired Justice George Kanyeihamba, said the President should have acted on the appointment of a new Chief Justice after Parliament rejected Justice Odoki but this has also been delayed.
Last year, Karuhanga filed a petition in the Constitutional Court seeking to block Odoki's reappointment as chief Justice.
Meanwhile,  the judiciary has spoken out on the planned lawyers' strike, saying it is uncalled for.
Members of the Uganda Law Society have threatened to lay down their tools if government does not appoint a new Chief Justice within 30 days.
According to the Judiciary spokesperson, Elias Kisauzi, the matter is between the Judicial Service Commission and state which already nominated a suitable person.
Kisauzi adds that the nomination was however challenged in court and the matter must first be concluded.