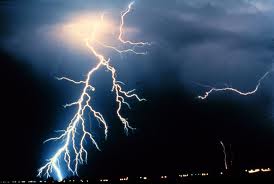 At least two people have been confirmed dead after they were struck by lightning in Kisoro district.
This has been confirmed by the Uganda Red Cross society.
According to Catherine Ntabadde the Red Cross spokesperson, lightening has today struck different places in Kisoro district, affecting several people.
She says four others are feared dead, while six are admitted at Kisoro hospital with injuries.
The Red Cross has now sent a team to the affected villages to offer the necessary assistance.