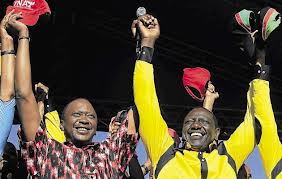 The Uganda Coalition on the International Criminal Court (ICC) has spoken out on the Kenya's planned withdraw.
On Thursday, Kenya's parliament passed a motion calling for the country to withdraw from the ICC.
However, the coalition on ICC says Kenya's decision undermines the promotion of human rights in the region.
Addressing journalists this morning, the Executive Director Human Rights Network Mohammed Ndifuna said the withdraw would also promote impunity and gross violation of human rights.
Kenya's President Uhuru Kenyatta and his deputy William Ruto have been charged with crimes against humanity, which they deny.
The ICC however maintains that the cases would continue, even if Kenya withdrew.
This also comes as Mr. Ruto heads to The Hague to stand trial at the ICC tomorrow.