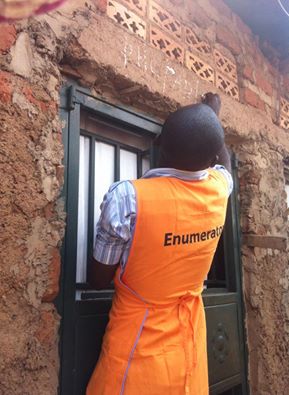 The national housing and population census exercise continued for the second day today but not without hitch.
In Sironko district, a Local Council chairperson has been arrested for blocking the census exercise.
The Elgon regional police spokesperson Diana Nandawula has identified the suspect as Patrick Boora the Buteza Sub county chairperson.
"Boora and four others arrested with him are to be taken to court and charged with sabotaging government programs" said Nandwula.
In Bukomansimbi, the police are holding a man for reportedly attacking a census enumerator. Vincent Dumba a resident of Kyabi Village, Kibinge Sub County, allegedly attacked Sulaiman Ssezibwa accusing him of counting members of his family without his consent.
According to Ssezibwa, Dumba found him interviewing his wife which angered him saying that he was not interested in having his family counted.
He then asked him to destroy the information he had recorded in vain. In rage, Dumba grabbed a machete which he used to attack the enumerator.
The Southern Region Police Spokesperson Noah Sserunjoji, says that Dumba's is likely to face charges of disobedience of lawful order and sabotaging government programs.
Disobedience of Lawful orders is punishable by imprisonment for six months or a fine of Sh600,000.
Earlier in Lyantonde district, eight village leaders threatened to boycott the census exercise over nonpayment.
Over all however, the Uganda Bureau of Statistics says the census exercise is so far moving on well.
On day two of the exercise the Vice President Edward Kiwanuka Sekandi was among those enumerated.
Sekandi was numerated at his home in Kitunzi B zone, in Kampala's Lungujja suburb.
A group of eight enumerators arrived at the Vice president's home before 8am. Amanda Angella Namukasa is one them and she told KFM that all went well.
She said they had not met any major challenges today. The deputy team leader census advocacy and publicity Rosemary Kisakye also says the few cases of resistance registered so far have all been addressed.
Meanwhile Members of the public still have mixed reactions about the census exercise
Speaking to KFM, some said they were ready to corporate while others expressed discomfort with the lengthy questionnaire and kind of questions asked.