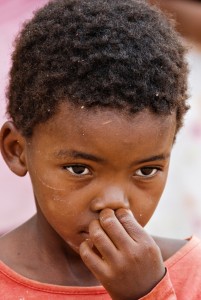 A collaborative effort is need to fight child abuse in Uganda.
All stake holders are asked to fully participate in promotion of child rights.
The call comes after the annual police crime report indicated a 15.8% increase in cases of defilement.
Child-related cases also increased by 38.9%.
Speaking to KFM, Martin Kiiza the Secretary General of the National Council for Children said all stake holders must work together to fight the evil since most of these crimes are committed secretly.
Meanwhile,  child rights activists have blamed the increased cases of defilement and rape on local leaders who always choose to settle such matter out of court.
The police 2013 crime report released yesterday indicated that defilement and rape cases went up again by 15.8%.
The information officer of ANPPCAN Uganda Chapter, a non -government organization Marron Agaba says such people have greatly contributed to this upward trend.
Agaba says strong penalties need to be put in place to handle community members who connive with suspected rapists.