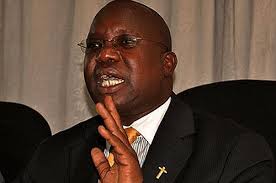 The loopholes in the existing anti-corruption laws are hindering the fight against the vice.
Ethics and Integrity Minister Fr. Simon Lokodo says this has been seen in cases where people who have been convicted are later exonerated by the same courts of law.
Speaking at a dialogue to mark the International Ant-Corruption Day, Lokodo said there is need to address these issues together with the judicial officers.
Lokodo also reveals that government has allocated huge sums of money to key sectors like infrastructure and health but the communities continue to suffer due to corruption.
He has asked local leaders to support efforts to push for a law to allow confiscation of property of those convicted to enable recovery of lost public funds.