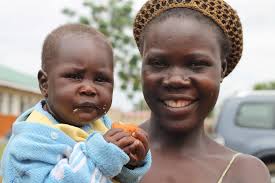 The war against the LRA continues to register success with more abductees being released.
The latest is a group of 26 women and children released by the LRA near the community of Kiliwa, in the DR Congo.
According to the Regional Advocacy Manager Invisible Children, Michael Mubangizi, the group comprises 11 women, five girls and 10 children under five years of age.
Two civilians, working in their fields near Kiliwa, were approached by the group of women and children, who were being escorted by five male LRA soldiers.
In August, 46 women and children were released from long-term captivity by the LRA bringing the total number to 72 over the past 30 days.