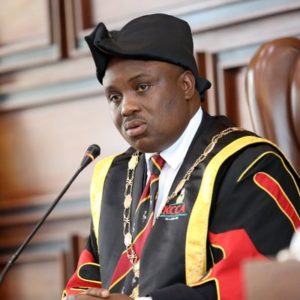 By Damali Mukhaye.
The lord mayor of Kampala Elias Lukwago has called for the special council meeting to officially receive the resignation letter of outgoing executive director Jennifer Musisi
This follows Musisi handing her resignation letter to the appointing Authority president Museveni after her seven year and a half year's term.
Lukwago says in the letter to the president, Musisi did not copy in the office of the lord mayor, councilors nor other officers she works with , asserting that she has to present herself today to hand over a copy to the authority.
He also says that Musisi should also account to the council her achievements and what is pending before she exits.