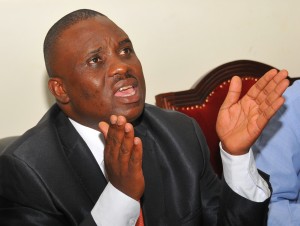 The Kampala Lord Mayor, Erias Lukwago has criticised President Yoweri Museveni for failing to curb corruption.
Lukwago, while reacting to the President's state of the nation address yesterday, notes that corruption has become a daily vice within government yet there is no political will from the highest office in the land.
He further says issues on democracy and human rights were ignored, yet the opposition continues to fall prey to these violations.
However, Information Minister Rose Namayanja The president has fulfilled 85% of the promises made during last year's state of the nation address.
She says those criticizing the president should look at what has been achieved in the oil sector and power generation.
Namayanja says it's a constitutional obligation for the president to address the nation and therefore any criticism should be objective.