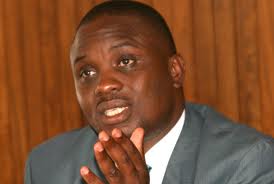 The city lord mayor has defended himself on fraud allegations.
Erias Lukwago has denied existence of a petition filed by a Chinese car firm before the Inspectorate of Government, investigating him over alleged fraud.
Reports indicate that Lukwago, during a visit to China last year, allegedly obtained money and other benefits from a vehicle supplies company, Foton East Africa Ltd in return for his authorization of the construction of a motor vehicle showroom.
Lukwago states that he has never transacted business with the Chinese company, only inspecting their car plant during his visit to China and not influencing any decision making in regard to importing cars for the authority.
He says though the IGG's office confirmed receipt of the said petition from Foton, it has not made formal communication to him.
Relatedly, Lukwago has filed a petition before the IGG, calling for a probe of KCCA Executive Director, Jennifer Musisi and some officials over the construction and later demolition of the showroom.
Lukwago says her office had earlier permitted construction of the structure but it was later brought down without valid reason.