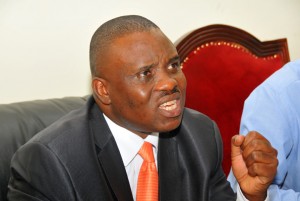 City Lord Mayor Elias Lukwago wants the central government to begin contributing 2 percent from the national budget to help in running KCCA business.
Lukwago says instead of imposing heavy taxes on people operating business in the city the two percent would help in financing the authority.
Lukwago says the money KCCA gets from central government is less that 1 percent and that cannot support the council throughout the year.
In a related development the mayor has scoffed at the executive director Jennifer Musisi's proposal of introducing cable cars in the city.
Kawempe division lord mayor Mubarak Munyagwa says the cables car cannot work in his area and what they would prefer are the motor boats because of the floods.