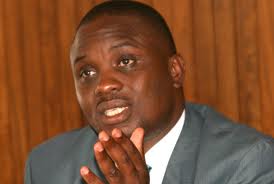 City Lord Mayor Erias Lukwago has broken his silence on the ongoing preparation for the mayoral by-elections.
He has written to the electoral Commission warning it on the dangers of organizing by-elections for the lord mayor.
In the letter also copied to the high court registrar and Kampala minister, Lukwago said that the move is illegal and tantamount to contempt of court.
Through his law firm of Lukwago and company advocates, Lukwago said that the court order issued on the 23rd of November 2013 still stands and should be respected.
He threatens court action in case the commission does not revisit its decision.
The electoral commission last week announced that elections for the new lord mayor will be held on the 17th of next month.