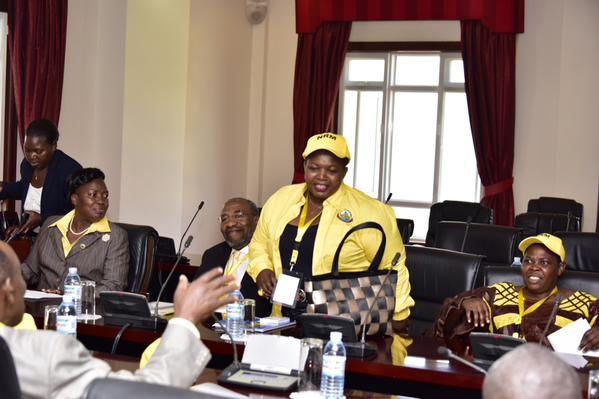 The ruling party's National Executive Committee has confirmed the four recently appointed members of the secretariat.
In a tweet, the party said that Kasule Lumumba, Richard Todwong, Rose Namayanja, and Dr. Kenneth Omona have been confirmed as Secretary General, Deputy Secretary General, National Treasurer, and Deputy National treasurer respectively.
The four were appointed by president Museveni in December last year.
It followed an amendment of the party constitution which now gives the president powers to appoint members in his capacity as National party chairman.
Meanwhile, another tweet by NRM indicates that the committee has approved Makerere University's Dr. Tanga Odoi as chairperson of the party Electoral Commission.