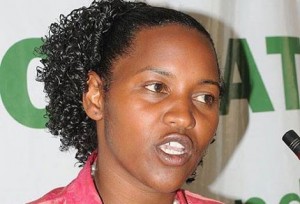 The Regional Police Commander Savannah region Richard Mivule and the Luweero District Police Commander Luweero Godfrey Ninsiima have been suspended.
This is to pave way for investigations into violent scenes in Luweero yesterday
Police used teargas to disperse supporters of DP candidate Brenda Nabukenya after they allegedly went off the planned route.
The Director of Operations Grace Turyagumanawe has now been directed to oversee the Luweero bi-elections.