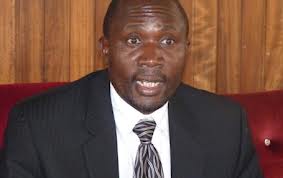 Members of Parliament want more time to consult on the Public Order Management Bill.
Led by the Leader of the Opposition Nandala Mafabi, they say that the bill concerns every Ugandan and so they should be given time toseek the views of the public.
Mafabi says the Public Order Management Bill has been over shadowed by that of Marriage and Divorce hence the need to re awaken public interest. Also in support of the leader of opposition were Kassiano Wadri, Sebuliba Mutumba, Chrispus Ayena, Joshua Anwarach and Ken Lukyamuzi among others.
They all said that it will be useless to come up with the law which will not be accepted by the public.
The chairperson of the legal and parliamentary affairs committee Stephen Tashobya  said the committee already made extensive consultations and therefore there is no need for more consultations.
The speaker of parliament however said that though consultations would be of a great importance, the MPs have had the bill for long and should have consulted enough.
She has ordered that debate continues.