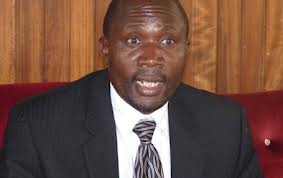 The Public Order Management Bill will be challenged in court.
The leader of the opposition in parliament Nandala Mafabi has warned against passing the bill in a rush.
While debating on the bill before parliament Nandala said some of the major sections that parliament wants to replicate were earlier nullified by the constitutional court in the case of Muwanga Kivumbi.
Nandala says upholding section 32 of the Police Act and authorizing the police to prohibit assemblies which include public rallies or demonstrations will be unconstitutional.
The Public Order Management Bill that's before parliament for debate seeks to among other things regulate public gatherings.
The Speaker has asked the internal affairs minister to take time and clearly define key issues before debate can continue on Tuesday next week