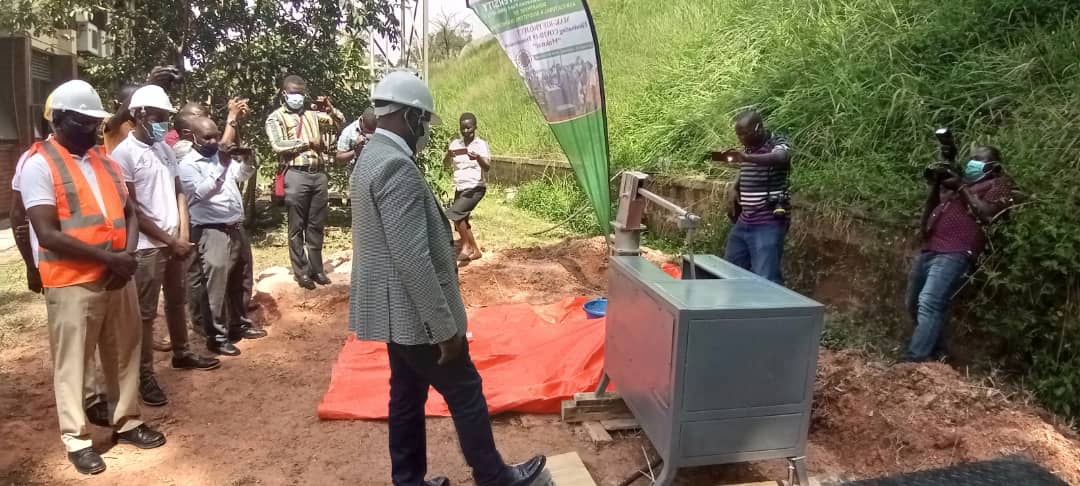 By Damali Mukhaye
Makerere University researchers from the department of agriculture and bio-systems engineering have designed an automated borehole to minimize transmission of covid-19 in communities.
Unveiling the automated borehole at Makerere University, the principal investigator, Dr Nicholas Kiggundu says, at least 18 million Ugandans get water from boreholes, and given the danger of surface transmission of covid-19, the hand-cranked boreholes become a hot spot for transmission.
It is against this background that they came up with a project named  "Automation of communal hand pumps " to design equipment that transforms hand-cranked boreholes into semi-autonomous pumping units to eliminate surface contact.
He says that while testing these boreholes, it takes only 50 seconds for a 20 litter jerrican to fill, something he said will not only eliminate covid transmission but also eliminate hand pump drudgery experienced by mostly children, elderly and expecting mothers as they go through to pump water.
A battery or solar panel is required to run these boreholes and a footswitch to collect water.