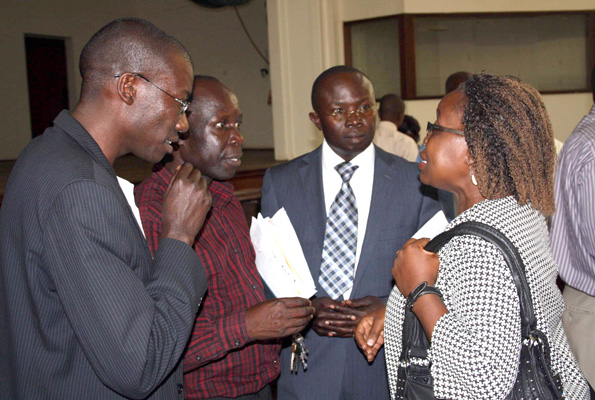 Makerere University lecturers are threatening to strike once again.
They have resolved to withdraw their labor come next month over pay.
Speaking to KFM, the chairman of the University Academic Staff Association Muhamed Kigundu says they have resolved not to  report to the university for the next semester, if government does not implement their 100% salary increment demand.
The lecturers demanded for inclusion of the 100% salary raise demand in the budget for this financial year.
The university has also proposed tuition hikes of up to 80% for the private sponsored students.
The budget proposals are yet to be approved by Parliament.
Meanwhile, Makerere University management is asked to quickly address issues of laid of administrative staff.
The university recently laid off a number of support and administrative staff in the university.
Now the Makerere University Academic Staff Association says while this was necessary, some genuine and needed staff were affected.
Chairman of the association Dr Mohammed Kiggundu Musoke says this has caused some stalemate at some colleges like the college of Business and management sciences.
The University administration is undertaking an evaluation exercise of the same now.