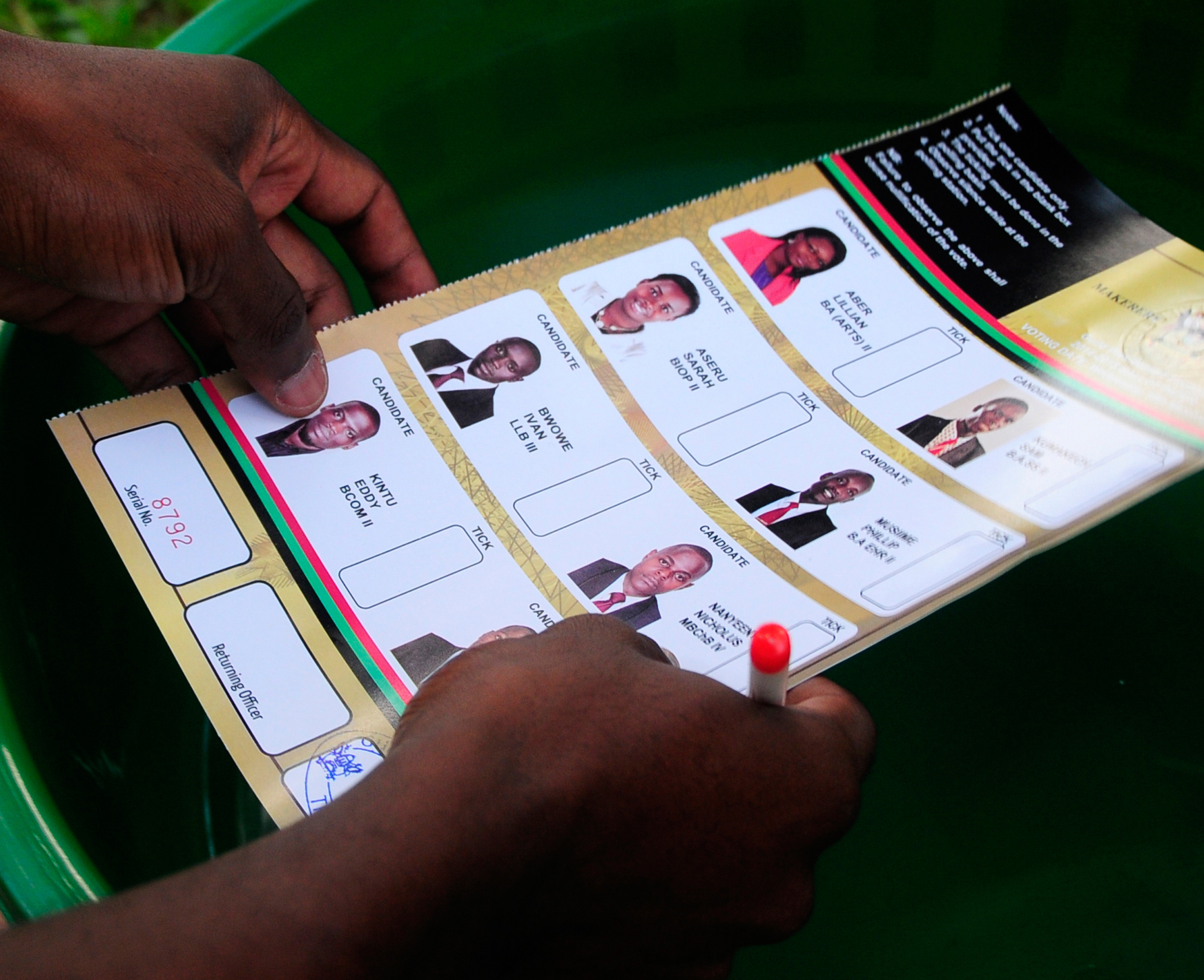 Makerere University students are today voting for a new guild president.
There is Stiff competition between independents David Bala and Micheal Opoya, DP's Stella Namulindwa, NRM'S Ivan Ssentongo and FDC's Musa Mwine.
However the one month campaign has been dotted with nasty scenes of violence and court battles the saw the university compelled to re-instate two candidates that were earlier disqualified on grounds of a poor academic progress.
The University Electoral Commission Chairperson Roy Ssemboga says they have teamed up with police to ensure that the electoral process goes on smoothly.
He says the winner of the race will be declared before the end of the day.
Story by Herbert Zziwa