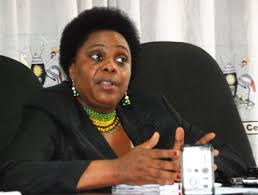 The funeral of fallen minister Malinga is set for Wednesday next week.
This is according to a provisional funeral program released by the Information and National Guidance minister, Mary Karoro Okurut.
Addressing the media this afternoon, Karoro revealed that the body of the Refugees and Disaster Preparedness minister Dr. Stephen Malinga will also lie in state at Parliament on Monday.
She says the body of the late Malinga is currently at Mulago Hospital where a post mortem will be carried out.
A government subcommittee comprising the President's Office Disaster Preparedness ministry and Public Service has been constituted to coordinate burial arrangements both in Kampala and Pallisa, where the minister hailed from.
Dr. Steven Malinga succumbed to heart failure last night at the age of 69.
He was elected Member of Parliament for Butebo County, in Pallisa District, in 1996, a position he held up to the time he died.
He is survived by two widows and six children.