The police in Kampala are holding a young man for allegedly trying to set himself ablaze.
The man identified as Gerald Kato tried to take his life this morning at the gate of State House Nakasero.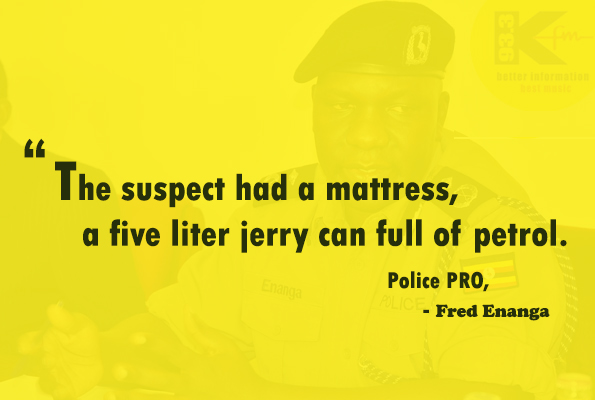 According to the police spokesperson Fred Enanga, the suspect had a mattress, a five liter jerry can full of petrol.
He explained that Kato wanted to express his dissatisfaction with the high unemployment rate and the biting poverty affecting many Uganda.
Enanga says the suspect faces charges of criminal trespass.