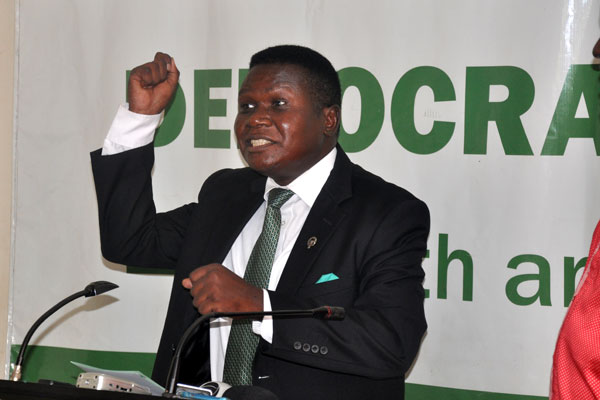 By Juliet Nalwooga
The opposition Democratic Party (DP) presidential candidate Nobert Mao has endorsed Forum for Democratic Change (FDC's) Elijah Okupa for Kasilo county parliamentary seat in Serere District.
While in Soroti District yesterday, Mao said that although Okupa is not a DP member, he remains a pro-change legislator.
Meanwhile, Okupa commended Mao for always rooting for peace and peaceful change of government without bloodshed.
Mao spent his 5th day of January 2021 in Eastern Uganda campaigning for DP Parliamentary candidates, including party Secretary General Gerald Siranda who is contesting for Pallisa county.