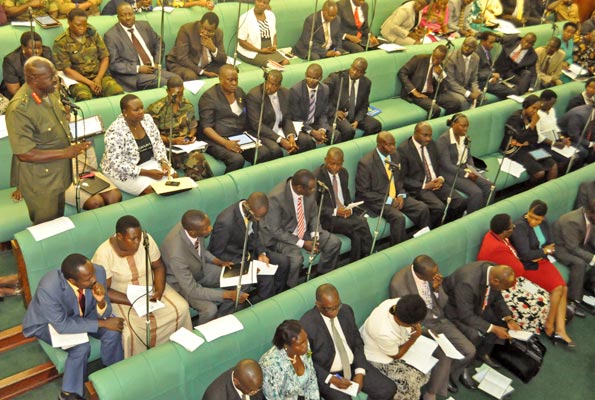 The push for the re-tabling of the controversial Marriage and Divorce bill has kicked off again.
Women rights activists under the Marriage and Divorce bill coalition have tasked Parliament to make public its stand on the controversial law, which was shelved last year.
The bill was shelved after the NRM caucus shot it down, citing contentious clauses such as legitimization of cohabitation and civil marriage, criminalizing of marital rape and sharing of property between couples whose marriages go sour.
Presenting more than 5000 signatures from citizens across the country, the Executive Director of Uganda Women's Network, Rita Achiro says Ugandans still need the bill, especially women who continue to face challenges in their marriages.
Speaker Rebecca Kadaga admitted that the bill had been derailed but revealed that she would discuss with the Prime Minister on the next legislative agenda ton include the proposed law.