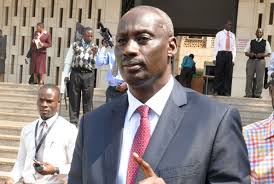 Mass insurance of the National Identity Card begins on 29th December 2014.
The insurance will be done at the parish level and first priority will be given to those who registered first.
Addressing the media this morning, the Internal Affairs Minister General Aronda Nyakayirima said they have so far registered over 15 million people against a target of 18 million.
He has also maintained that the entire exercise will end on 11 January 2015.
The head of the ID project Haji Abul Juma says due to the slow process of registration they will only produce IDs for the first 14 million people.