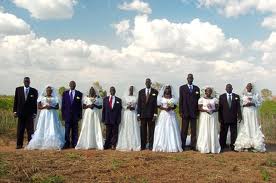 Tomorrow is not a day to be forgotten in the army.
It is not about winning another battle but rather a grand celebration.
Over 70 couples are to be joined in holy matrimony in a mass wedding to be held in Masindi district.
The Chief of Defence Forces Gen. Katumba Wamala says this has been done to support many officers who may not be able to raise funds for a wedding single handedly to take part and enjoy this great moment of their lives.
The ceremony is to be held at the Boma grounds.