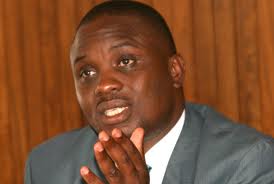 Cross examination of the city lord mayor continues before the KCCA tribunal.
The petitioners' lawyer Kiryoowa Kiwanuka insists that Erias Lukwago is incompetent because he failed to convene ordinary meetings, only concentrating on special ones.
He has told the tribunal that the meetings are required by law to be held every three months but that was not done in about five months.
In his defense however, Lukwago says he made several attempts to call ordinary meetings but his efforts were always blocked by the executive director.
Cross examination continues and the tribunal is expected to wind up its work within a 2 month period ending Friday next week.
The three-man tribunal led by Justice Catherine Bamugemereire is studying a petition by 17 councilors seeking the removal of Lukwago over alleged incompetence.