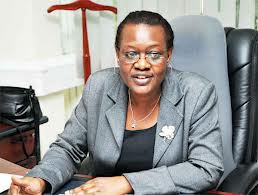 The Inspector General of Government has refuted reports that the former Prime Minister, Amama Mabazi is under probe by the institution.
Mbabazi was dropped as Premier on Friday and replaced with Minister of Health, Dr. Ruhakana Rugunda.
In a statement, the spokesperson of the Inspectorate of Government, Munira Ali says the last investigations that the IGG carried out against Mbabazi was conducted three years ago on the controversial NSSF Temangalo land saga and CHOGM, which were conclusive.
Ali says that the IGG does not investigate matters or complaints of two years and above.