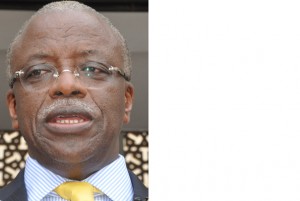 Government will not act on the three permanent secretaries without concrete evidence against them on corruption.
The trio is; Pius Bigirimana, Stephen Kagoda and Asuman Lukwago.
Responding to questions raised by Kabale municipality MP Andrew Baryayanga, the Prime Minister Amama Mbabazi said government cannot act on mere allegations.
He says that the NRM government is committed to fighting corruption and immediately they get evidence pinning the three, appropriate action shall be taken.
Members of parliament have on several occasions asked government to halt dealings with the three permanent secretaries and investigate their alleged involvement in corruption scandals within their respective offices.
Meanwhile, Politicians found to have embezzled public funds will also be prosecuted if the new anti-corruption bill is passed into law.
This was revealed by the mover of the bill also Makindye east MP John Simbwa while appearing before the legal and parliamentary affairs committee to defend the contents of the bill.
Simbwa said that politicians have been involved in corruption but the current law does not provide for their prosecution.
He said that once passed into law all elected leaders who will be found guilty of corruption will be prosecuted and punished accordingly.