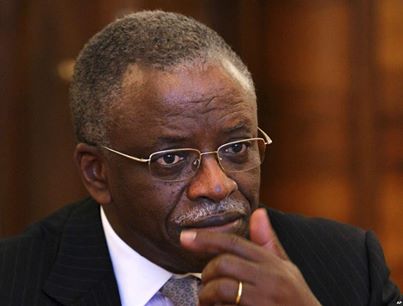 Former Prime minister Amama Mbabazi should not be politically written off just yet.
The Leader of Opposition in Parliament, Wafula Oguttu has warned the NRM against pushing the former Premier against a wall, saying he is still powerful within the party.
Mbabazi has been in the news after President Yoweri Museveni dropped him as Prime Minister and replaced him with former Health Minister, Dr. Ruhakana Rugunda.
Oguttu says Mbabazi has been directly involved in building the party and security structures, which he will use to his advantage.