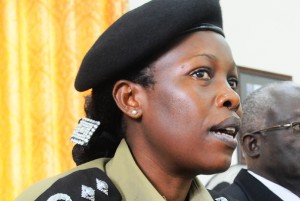 Supporters of Prime Minister Amama Mbabazi are not being targeted, the police has said.
The police have dismissed reports that it is carrying out arrests of supporters of Mbabazi, in the wake of allegations by the NRM caucus that he is planning to vie for the presidency in 2016.
In a statement, police spokesperson Judith Nabakooba says force is not targeting or harassing any such individuals because of their political opinions as claimed in media stories.
Nabakooba says while investigations about criminal behavior connected with ongoing political controversies within the NRM party is ongoing, it is not about the internal strife plaguing the party.
She reveals that investigations have been centered on individuals bribing people to collect signatures, adding that if found innocent, they will be cleared and if guilty, will be prosecuted.
Yesterday, Mbabazi said he was working with the Police to establish the motive of the arrested youth.