Two of former premier Amama Mbabazi's supported charged with the offense of interrupting the electoral process contrary to the Presidential Elections Act have been released on bail.
Muhammed Namungu and Charles Mugisha have appeared before Nakawa Court Grade One Magistrate Christine Nantege.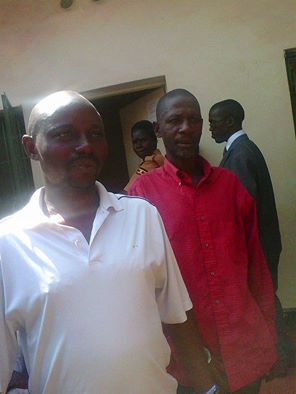 The duo has been granted a cash bail of Sh500,000, while their four sureties have been bonded Sh 1m not cash.
Prosecution states that the duo and others still at large committed the offense on June 14th 2015 at Wampewo Avenue in Kampala when they unlawfully displayed posters, T. shirts and fliers of Amama Mbabazi without authority from the Electoral Commission.
According to state prosecutor Kizera Assiimwe, investigations into the matter are still ongoing, and the suspects return to court of July 7th for mention of the case.
We managed to speak to the suspects immediately after their release