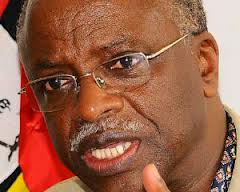 The NRM supporters need not panic because of the sacking of the Amama Mbabazi.
The senior presidential advisor on media and communication affairs John Nagenda says Mbabazi's sacking was a timely act of God meant avert a very difficult situation.
Speaking during KFM's Hot Seat show on Monday night, Nagenda says instead of panicking they should be happy and continue, supporting the NRM ideologies.
Mbabazi was fired a week ago as leader of government business and was replaced by Dr. Ruhakana Rugunda who is set to be approved by parliament today.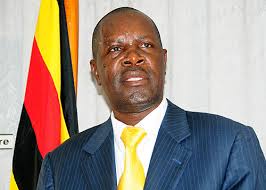 Meanwhile, the Government spokesperson Ofwono Opondo has described the NRM Poor Youth Forum as a mere bunch of idlers seeking public attention.
The group yesterday came out and condemned the manner in which the former Prime Minister Amama Mbabazi has been treated and asked the president to resign before the party's delegates' conference slated for next year.
Opondo says as the party spokesperson Amama Mbabazi has not come out to inform him of any mistreatment, asking the "poor youths'' to stop misleading the public.
Opondo says the NRM has chosen to ignore the allegations made by these youths to avoid giving them relevance.
Yesterday, the police chief Gen. Kale Kaiyihura denied allegations that they were investigating Mbabazi's links with the NRM Poor Youth Forum. " We are not investigating him on anything because nobody has brought anything against him. Besides we are honoured to give him protection. No one wants to arrest Mbabazi", Gen. Kayihura told a news conference.