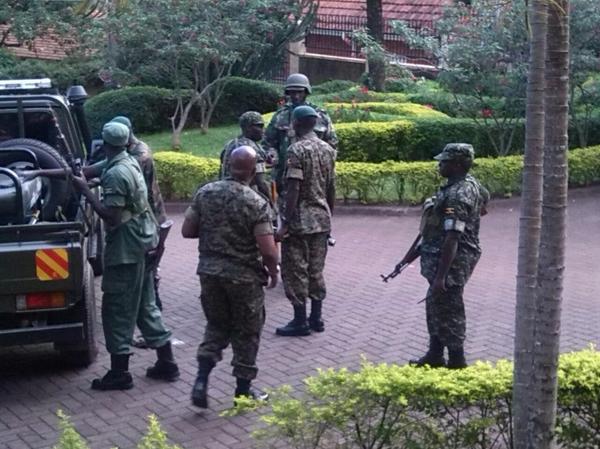 The head of VIPPU unit has given assurance that the sacked Prime Minister Amama Mbabazi is safe under their care.
This follows withdrawal of UPDF guards from his residence last evening replacing them with VIPPU police personnel.
The army led by Brig. Leopold Kyanda, the chief of staff land forces raided the home of the man who was once a Super Minister because of the power he weilded in the NRM inner circle.
Now with questions raised about the former premier's safety, the Head of the Unit Eria Kasirabo says they are ready to give Mbabazi the protection he deserves. "Am here ready to do my job of providing him protection, and he has not rejected it. Stop speculation", Kasirabo adds.
Amama Mbabazi lost his position of leader of government business to former health minister Dr. Ruhakana Rugunda whose approval by parliament is set for Tuesday next week.