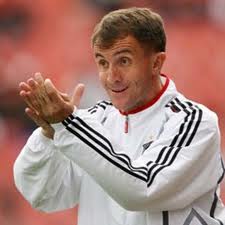 Cranes coach Micho Sredojevic is optimistic that the positive energy running through the team will help them ahead of this Saturday's must-win World Cup qualifier against Senegal.
The Serb led his team to Marrakech, Morocco yesterday after a four-day training camp in Istanbul, Turkey confident that they have, thus far, tied the right knots in their preparations.
According to Micho, it is so far so good as the team continues to generate positive energy, keeping the minds of players focused on the game.
Last Saturday Uganda beat Botswana 3-1 in a Gaborone friendly, which was important for confidence building.
Uganda now need nothing less than victory to progress to the play-offs of qualification while Senegal will do with a draw.