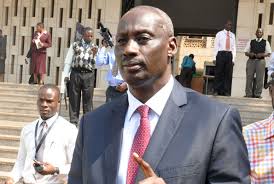 The Internal Affairs Minister has appealed to members of the defence committee of parliament to support the Mutual Peace and Security Pact.
The pact signed between Uganda, Rwanda and Kenya was tabled before parliament last week by the defence minister.
Appearing before the defence committee yesterday, internal affairs minister General Aronda Nyakairima said the pact was aimed at addressing security threats that are becoming complex and ensure regional stability.
He told the committee that ratifying this pact would provide a comprehensive frame work for collective response to threats.