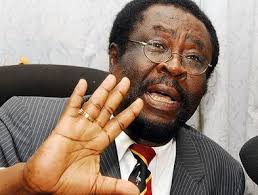 The minister for Relief, Disaster and Refugees, Stephen Malinga is dead.
This has been confirmed by the minister for information and national guidance Mary Karooro Okurut. Malinga died last night at 10.00pm.
No details of his death have been given as yet, but the government is expected to provide more information this morning.
He was appointed minister for relief, disaster, and refugees in May 2011. Before that he served as Uganda's Minister of Health from 2006 until 2011.
He joined Ugandan politics in 1996 after returning from the USA where he was a practicing Doctor for more than ten years.
He was elected Member of Parliament for Butebo County, in Pallisa District, in 1996, a position he has held up until his death. He died at the age of 69.