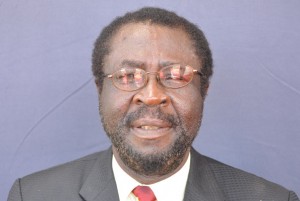 Government has released the report into the death of the late Minister Steven Mallinga maintaining that he succumbed to heart failure.
According to the report read to the mourners during a funeral service held at All Saints Church, there was blockage in blood flow in the myocardium which is the muscle of the heart leading to heart failure
The Chief Mourner the third Deputy Prime minister Moses Ali said government is going to miss a true statesman
Meanwhile Rev. Father Steven Geranga asked legislators to spare time for social life for health purposes.
Delivering his summon, Gerenga attributed the simultaneous deaths of high profile government officers to over working.
The late Mallinga is to be laid to rest at his ancestral home in Buteebo, Palisa District.