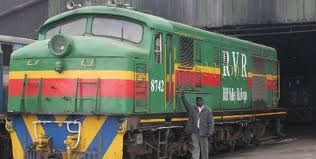 Members of parliament on the physical infrastructure are concerned about the friction between top government ministers over the railway project.
Meeting the state minister for works John Byabagambi, Members of the committee said the friction between him and the minister of justice was causing delays in implementing the project aimed at constructing a standard gauge railway.
Committee chairperson Ephraim Biraaro however attributes the friction to some individuals attempting to go against the procurement procedures, hence the need for the committee to fast track investigations to avoid loss to the country.
The railway project is to cost 14 Trillion shillings.
Improved railway infrastructure is expected to ease transportation of goods within the East African region and also boost trade.